We are continually working to expand our product portfolio. That said, the ski, motocross and MTB goggles we use must comply with various technical requirements to enable us to adapt them to the SK-X® system. In this way, our portfolio is growing step by step. This page provides details of individual masks and helpful hints for usage. Have a look at our latest product catalogue, or download a copy here: Download product catalogue
SK-X Squat
The first own-brand model from SK-X with sun protection lenses from Zeiss guarantees the highest level of driving comfort and optimal visibility in all weather conditions. The black frame is available with 2 lens colors: orange blue mirror (Cat. 2) or orange-brown red mirror (Cat. 2).
Evil Eye Peaksight
With the Evil Eye Peaksight, Silhouette combines form and function in a pair of performance glasses. In addition to the double lens (in orange or clear) with the integrated optical lenses, the attachable additional lens allows you to react flexibly to changing lighting conditions. The interchangeable lens is available in VARIO and fixed tint with different mirror coatings

Atomic Revent Q
We now stock Atomic Revent Q, the premium product from Atomic which seamlessly combines an attractive design with excellent material quality. These goggles are ideal for use with Atomic ski helmets, an unbeatable duo for maximum protection. We can also supply the corresponding helmets on request. Stereo lenses from Atomic are available in a wide range of colours. Depending on the version (from factor 1 to factor 3), glare protection is between 35% and 80%. The large curved lenses deliver a very wide field of vision without restricting peripheral vision. To maintain this advantage when optical lenses are integrated, we have enhanced our optical SK-X® glazing specifically for this model.
A full-rim adapter on the inside brings the optical lenses closer to the eyes than previous solutions allowed for. In this way we replicate the conditions familiar to any wearer of conventional spectacles. The field of vision remains unrestricted, with full use made of the panoramic lens of Atomic Revent Q. The double lens configuration also reduces the likelihood of lens fogging. In the event of the front lens getting scratched, the full-rim adapter and the optical lenses can be removed and refitted to a new front lens; there is no need to replace the goggles entirely, which in turn saves money.
Atomic Count
The design of the Atomic Count is similar to that of Revent Q and features a double lens integrated into the frame, into which the optical lenses are directly incorporated. Offering a vast field of panoramic vision, the Atomic Count promises ideal optics for safe skiing.
Atomic Count is available with frame colours white and red, and with the lens colours of orange/green (mirrored, protection factor 2) and grey/red (mirrored, protection factor 3). Frame and lens colours can be combined as preferred. Like the ski goggles, the double lens configuration offers almost complete anti-fog protection. On account of their size, the goggles are also suitable for narrow face types and children.
Atomic Count Jr.
The tried-and-tested junior ski goggles from Atomic impress with an extremely large field of vision. Naturally, the same technology and lens size is used as for the adult goggles. The lens color Stereo green-yellow red mirror – category 2 is available with a red and black frame
All-round goggle with clear Zeiss lenses for minimal distortion and excellent visibility. Thanks to a cylindrical Zeiss Clarity double lens optimised for an extremely wide field of vision, wearers of OPSIN ski goggles can trust in their eyesight. Interchangeable lenses make it easy for users to choose the right lens for the conditions.
Features such as triple layer face foam and a soft PU frame ensure the goggles stay comfortable and flexible, in even the coldest conditions. Opsin Clarity is ideal for medium-sized faces, with the wide frame providing a perfect field of vision.
The skiing goggles are supplied with category 2 Zeiss Clarity lenses with VLT of 22%. A soft case is also included.
Clarity and Clarity Comp lenses in categories 1-3 are available as spares.
Clear Zeiss double lens, category 2, VLT 22%
Conforms to CE EN174:2001 and ASTM F659
Cylindrical lens for minimal optical distortion
Category 2 Zeiss Clarity double lens with VLT of 22%
Three layers of face foam for greater comfort
Silicone grip on inside of the strap
Scratch-resistant and anti-fogging
Soft case included
ADIDAS ID2
The Adidas ID2 is a ski goggle classic characterised by its versatility. In a flash, the Adidas ID2 converts from a goggle for poor light conditions to a goggle for bright sunshine thanks to its quick-shift lens. The shatterproof quick-shift lens is also highly compact and can easily fit into a ski jacket. A simple plug-in mechanism makes it easy to insert and remove the lens, which is firmly embedded in the frame during use, making loss impossible.
The Adidas ID2 is therefore an all-round performer that ensures users are ideally equipped to face any lighting situation. Naturally, the lens also offers 100% UV protection through the dark quick-shift lens as well as the contrast-enhancing orange double lens. The glare protection of the lighter lens is 40%; quick-shift lenses, which are available in three different versions, increase glare protection to between 82% and 94%.
Armega
RIDE 100% is a world-leading manufacturer of motocross goggles. Armega is a model specifically developed for enduro helmets. Its thick foam ensures contact is maintained with the skin, thereby preventing dust getting into the mask. The full-rim adapter specially developed for this model creates an ideal field of vision for every motorsport rider by positioning the optical lenses close to the eyes, while optimised peripheral vision positively supports the vestibular system and thus coordination. Blind spots are eliminated, which greatly enhances safety.
The protective panels are exclusively fashioned from shatterproof polycarbonate and fitted with the classic pins to attach tear-offs. If, despite this, the polycarbonate front lens should get so scratched over time that performance is impaired, this can easily be replaced. The full-rim adapter with the moulded optical lenses can be removed and refitted to a new front panel. The only frame colour available at present is black. The full-rim adapter also ensures that only curved optical lenses with free-form technology can be fitted. Personalised lenses tailored to the user deliver optimum peripheral image quality, which supports the vestibular system and thus enhances safety on a bike.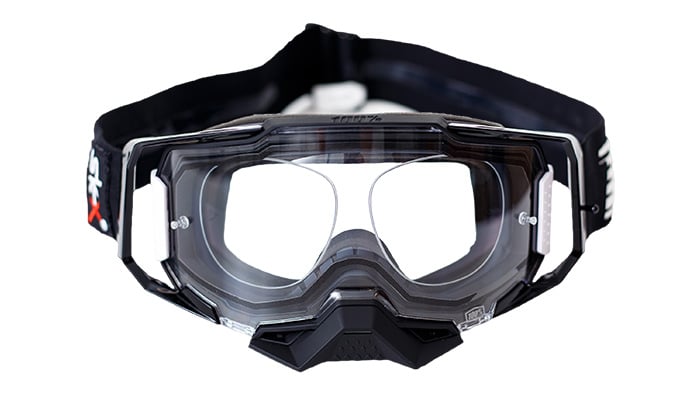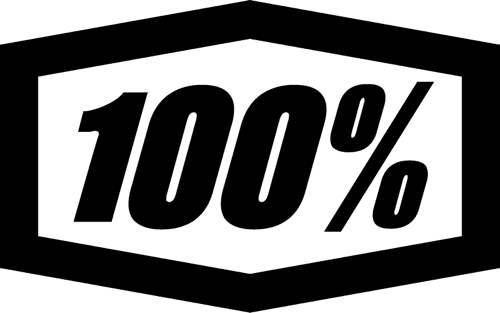 LEATT Velocity 6,5
Leatt sports equipment is among the best that motorsport has to offer. Including the goggles with bulletproof front lens on the Velocity 6.5 model In combination with SK-X technology, the perfect combination of safety and riding fun thanks to optimum visibility
Find an optician near you:
choose from more than
THE LENSES USED
From the start, we set out to ensure patented new SK-X® sports goggle lenses would signal an end to compromise. Feedback from customers proves we have achieved our aim. One reason for this is our choice of high quality optical lenses: we only use lenses with free-form technology.
Depending on the region of Europe, we work with various suppliers of premium lenses to guarantee fast delivery times. All lens suppliers utilise free-form technology according to our specifications, thereby ensuring maximum quality vision as well as safety on the piste or open terrain.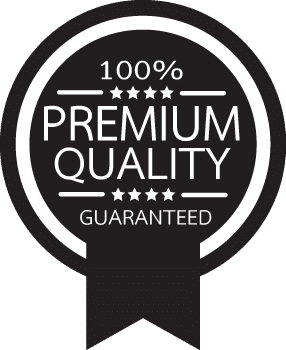 Find an optician near you:
choose from more than